Welcome to Journal Watch, our very own newsletter!

Building upon the popularity of our Journal Clubs, Journal Watch was launched in 2019 as a newsletter written and edited by students. The Journal Watch served as another outlet for you to practice academic critical appraisal skills on a important research articles in a specialty that you are passionate about.

The aim of the publication was to allow students the opportunity to stay informed and current in medicine. DRAMS Journal Watch articles aim to make connections between important developments in clinical science and practice and to provide easy-to-read summaries and comments on each issue.

The last issure was in Jan 2021.
Past Journal Watch Newsletters
Read our past Journal Watch newsletters written by students.

Click 'Read More' under each the volume number to navigate to the appropriate volume.
Journal Watch Newsletter: Volume II
Jan 2021, Volume II, Issue 3
Oct 2020, Volume II, Issue 2
Sep 2020, Volume II, Issue 1
Jan 2021, Volume II, Issue 3
A cytoskeleton regulator AVIL drives tumorigenesis in glioblastoma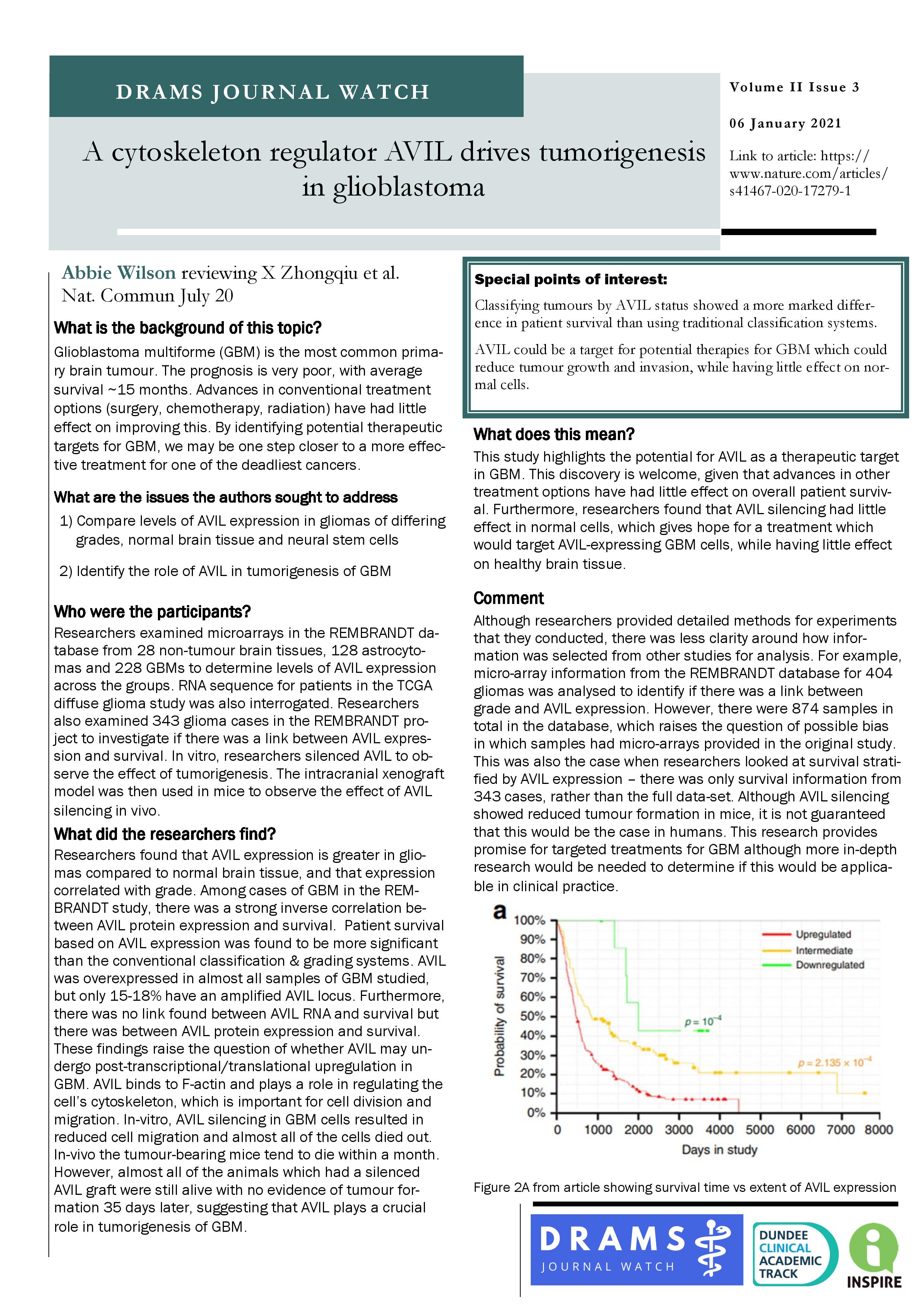 Oct 2020, Volume II, Issue 2
Sep 2020, Volume II, Issue 1
Jan 2021, Volume II, Issue 3
Oct 2020, Volume II, Issue 2
Sep 2020, Volume II, Issue 1
Jan 2021, Volume II, Issue 3
A cytoskeleton regulator AVIL drives tumorigenesis in glioblastoma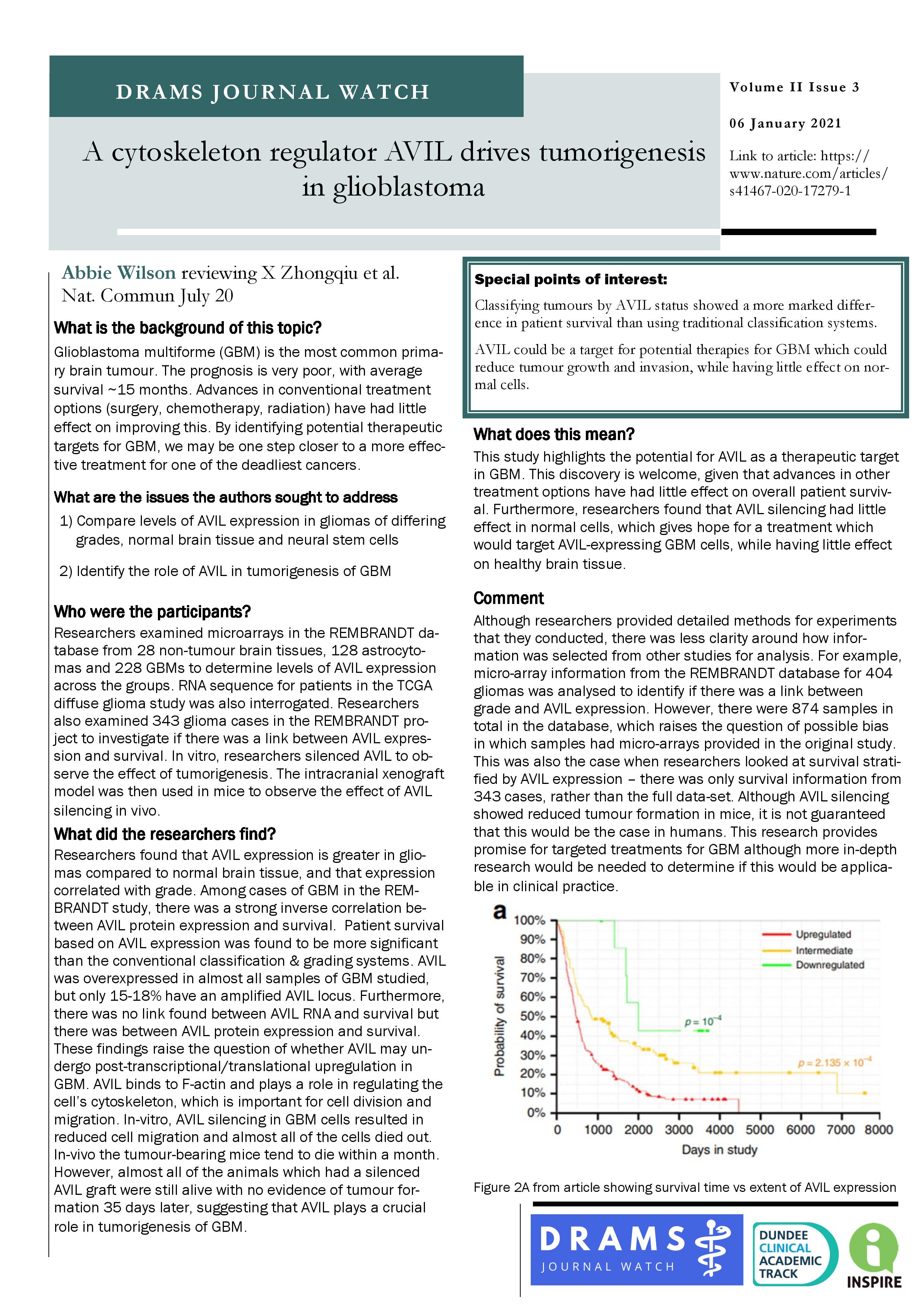 Oct 2020, Volume II, Issue 2
Sep 2020, Volume II, Issue 1
Journal Watch Newsletter: Volume I
Jun 2020, Volume I, Issue 6
May 2020, Volume I, Issue 5
Jan 2020, Volume I, Issue 4
Nov 2019, Volume I, Issue 3
Aug 2019, Volume I, Issue 2
May 2019, Volume I, Issue 1
Jun 2020, Volume I, Issue 6
May 2020, Volume I, Issue 5
Jan 2020, Volume I, Issue 4
Nov 2019, Volume I, Issue 3
Aug 2019, Volume I, Issue 2
May 2019, Volume I, Issue 1