Welcome to the official website of Dundee Research and Academic Medicine Society.
Welcome to our mobile website!
This website has been optimised for mobile viewing and may contain fewer features than the desktop version.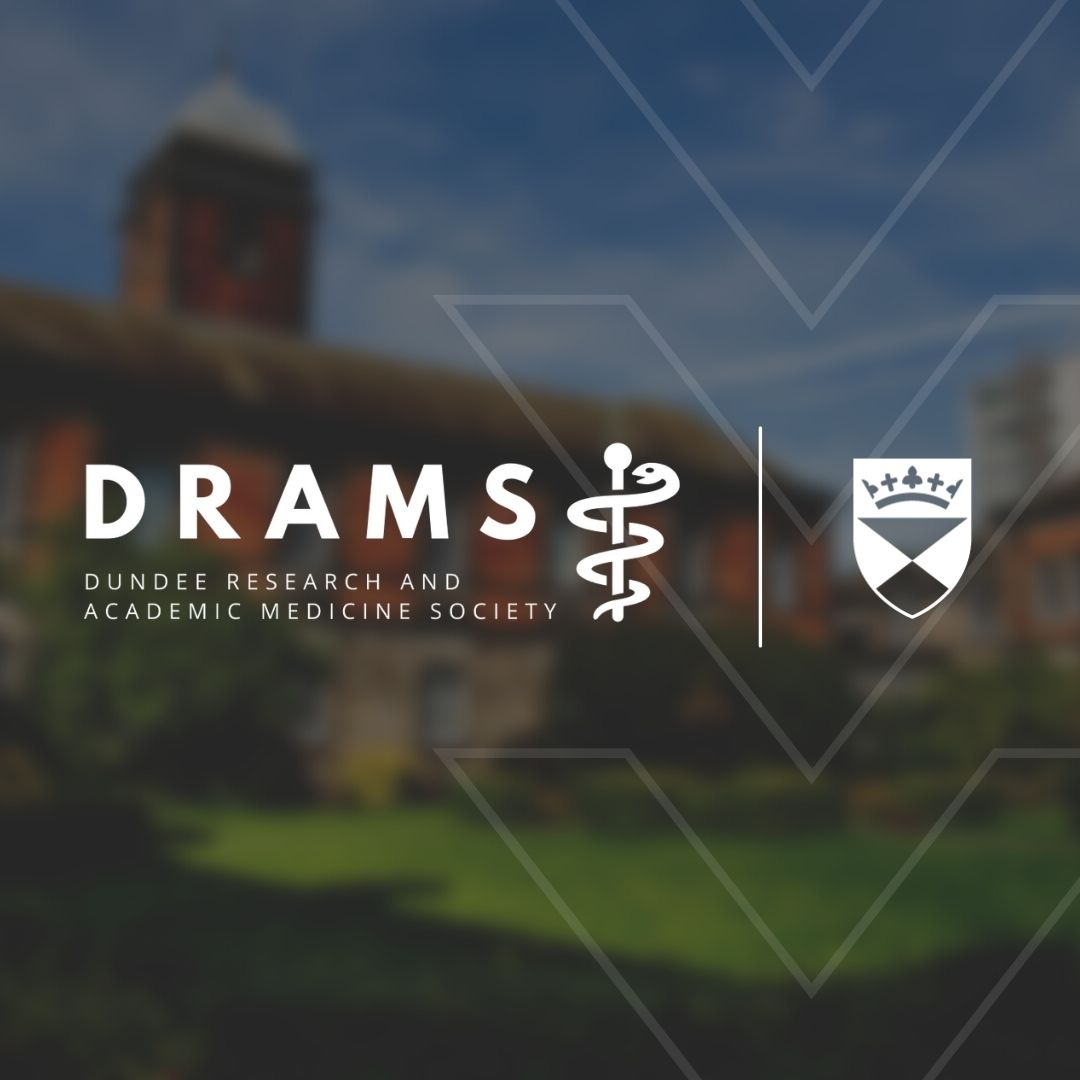 Check out our upcoming talks, workshops and research conferences.
First time doing research? We have resources for you to get started.
Explore research opportunities, our online modules and more.
Stay updated, follow us on our Socials.

For queries, please contact us through email or Facebook Messenger.​
Research Showcase 2021


TBC
Discovering Research 2022


TBC
Stay tuned for our upcoming annual events like Research Showcase and Discovering Research where students and academics showcase their work. Be sure not to miss out on our talks, workshops and journal clubs! Come join in on our events to gain an insight into academic medicine and see why research is important. Our events give you the opportunity to network with various academics at the university and hospital. All our events are free admission!
Explore the field of research through talks from experts and student presentations.
Present your work and network with academics and students from the university and hospital.
Learn how to dissect a journal article and present your findings with an esteemed academic.
This activity-filled week brings forth information from a wide breath of medical specialties.
Listen to talks by guest speakers happening throughout the academic year.
Learn more about research and develop your research skills with our workshops.
Information and guidance to DRAMS activities as well as the COVID-19 pandemic.
Get to know local academics and students in research through our featured projects, develop your research skills at your own pace with our research resources and keep up to date with the latest research articles by following our Journal Watch Newsletter!
Get involved in research projects with our newly launched CARS scheme.
Short exerpts from academics and students on their work and achievements.
Read monthly releases of our very own newsletter, Journal Watch Newsletter.
Academic Foundation
Programme
Interested in the AFP? We have resources to get you started!
Get guidance throughout the entirety of your research journey.
Learn the basics of research – in your own time, at your own pace.
Are you studying dentistry?
Check out Dental DRAMS for dentistry-related resources.