Research Projects Available
Looking for research opportunities as a medical student? Our newly launched Clinical and Academic Research Scheme aims to help you with that!

This new, student-led scheme supports and facilitates highly motivated students in their journey through research.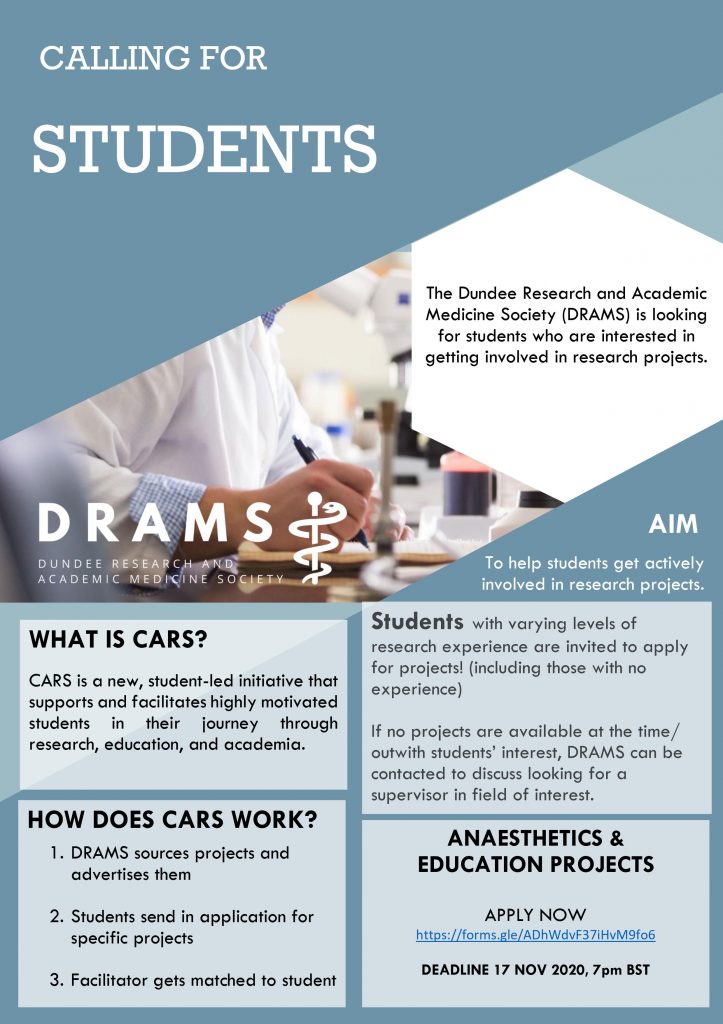 Clinical and Academic Research Scheme
(CARS)
As medical students ourselves, we understand how daunting it can be to get involved in research in the first place. We launched this scheme to help students gain exposure to research, by coordinating research projects between students and supervisors.
Not only is it an opportunity for students to gain further insight into the field of research, but students may get the opportunity to present at conferences or contribute to publications, making it an attractive addition to their portfolio.
Projects will be released as they become available, but students will be free to indicate their preferences and we can help you source relevant projects.
What are you waiting for? Sign up with us now to get involved in research!
DCAT Vacation Studentships
Do note that CARS is a separate scheme from DCAT Vacation Studentships. Learn more about DCAT Vacation Studentships by clicking the link below.

Enquiries about the DCAT Vacation Studentship should be directed to
dcat@dundee.ac.uk
Anaesthetics,
NHS Tayside
Application Deadline:
17th Nov 2020, 7:00pm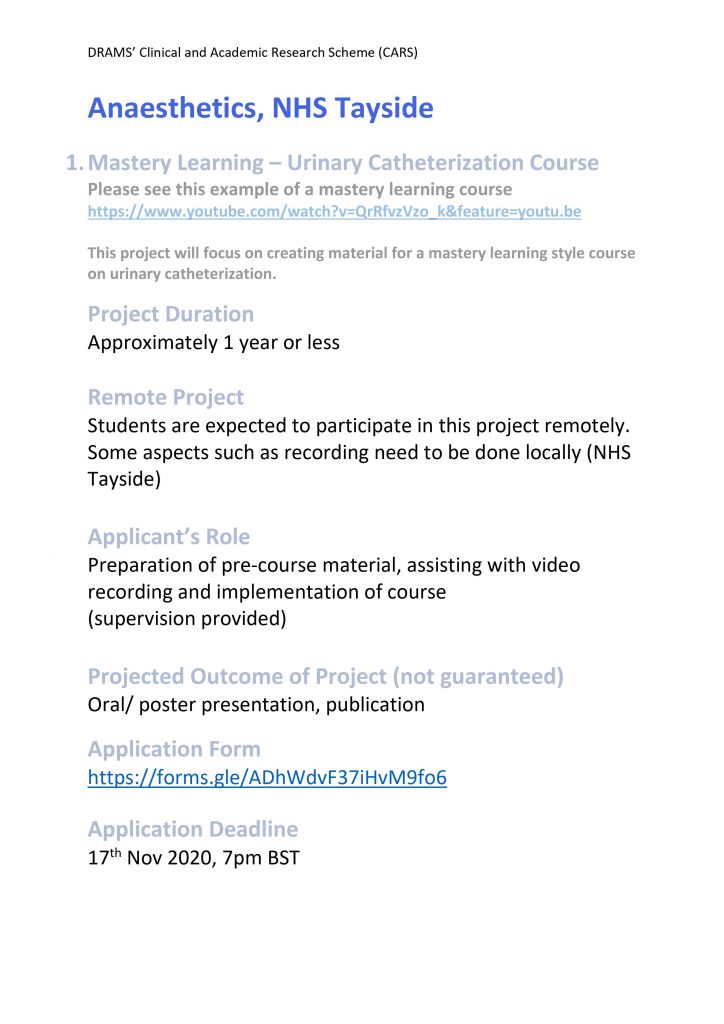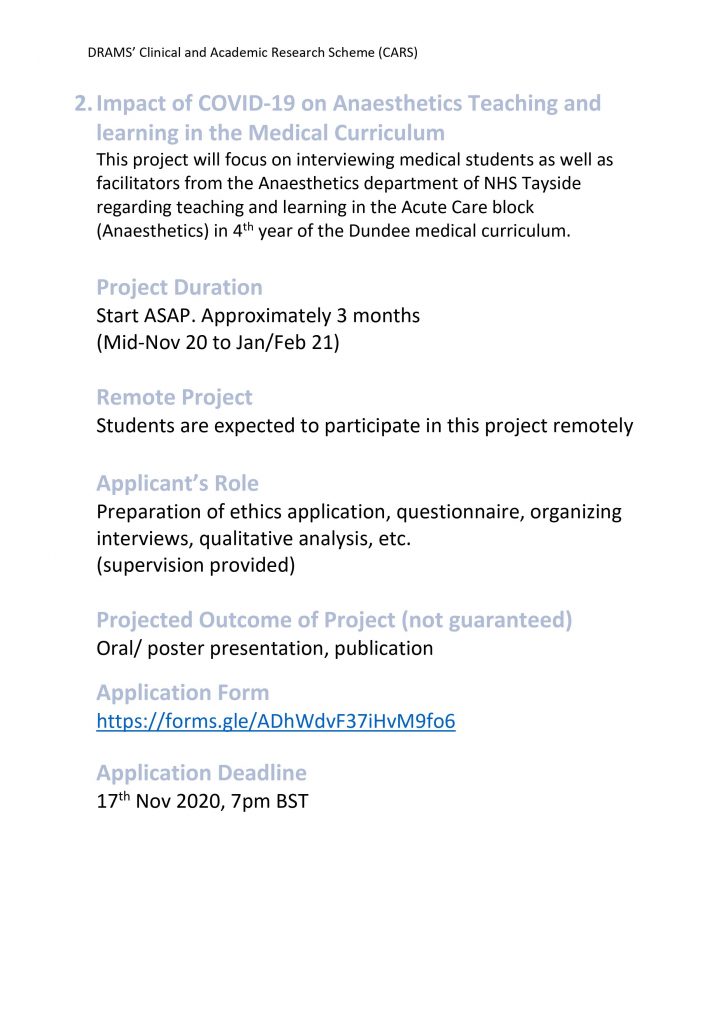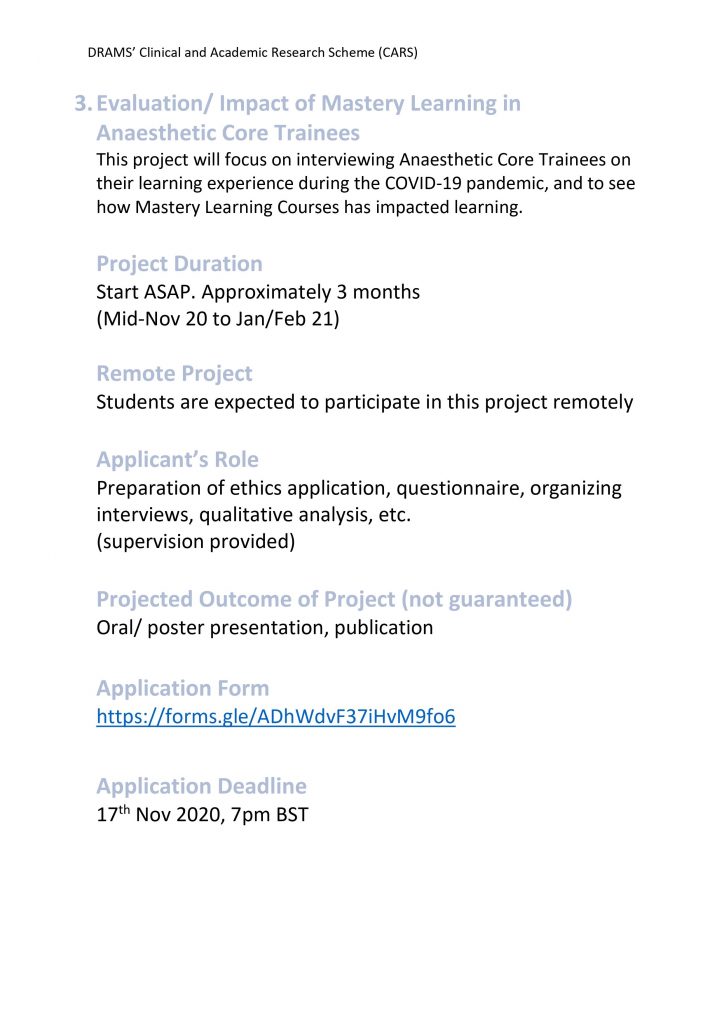 Oncology,
Management approaches in Grade III (Malignant) Meningioma: A NOTCH UK multi-centre case series
Application Deadine:
10th Nov 2020, 11.59pm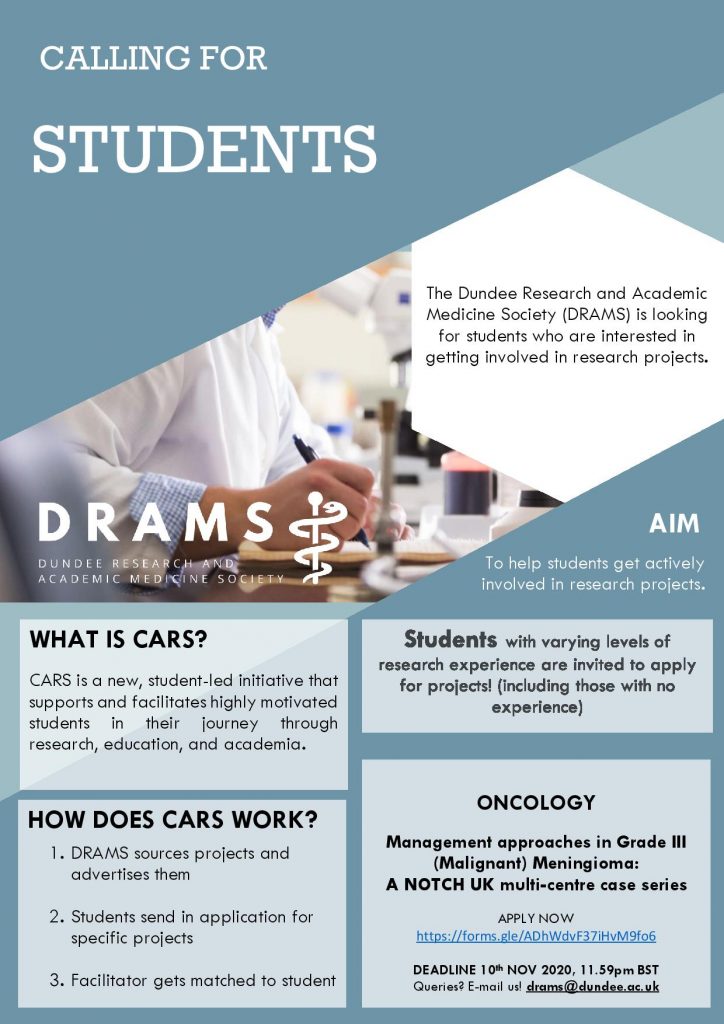 Oncology,
Cancer Treatment Helpline
Application Deadline:
28th Oct 2020, 11:59pm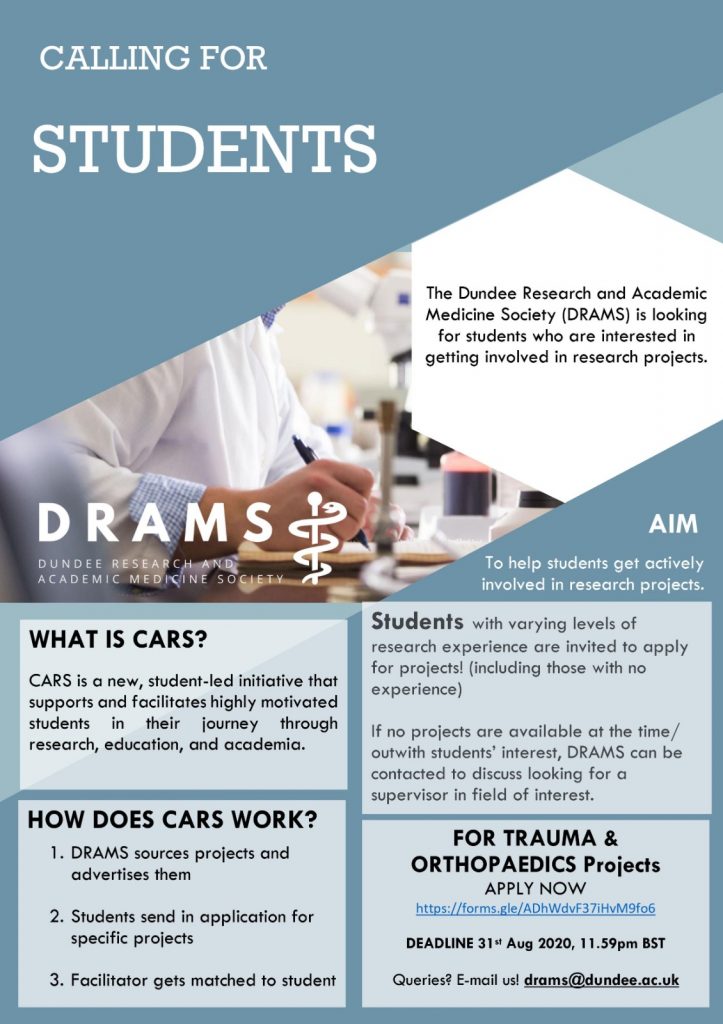 Trauma and Orthopaedics,
NHS Tayside
Application Deadline:
31st Aug 2020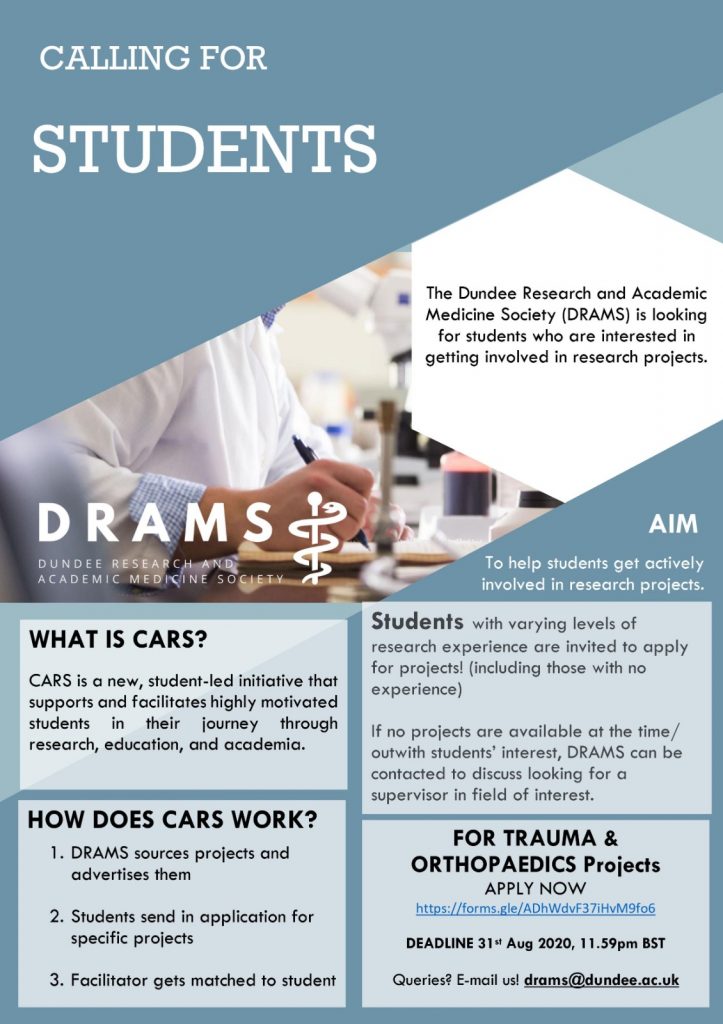 DRAMS is excited to be working with DUSS to deliver exciting new surgrical research opportunities.
To sign up for the Clinical and Academic Research Scheme (CARS), please fill in your details in the sign up sheet. You will be redirected to a Google Form for this process.